Wellness is not just for the start of a new year, and a lot of our hotels in Mallorca have realised that guests are seeking out healthy options when they head on holiday. The term 'wellness' nowadays covers a whole spectrum from the traditional spas and yoga sessions to getting back to nature, mindfulness and nutrition.
The chic and luxurious Cal Reiet encapsulates the ultimate wellness experience with a huge yoga shala / studio, vegan and vegetarian menus, culinary workshops and expansive grounds so guests can get lost in nature.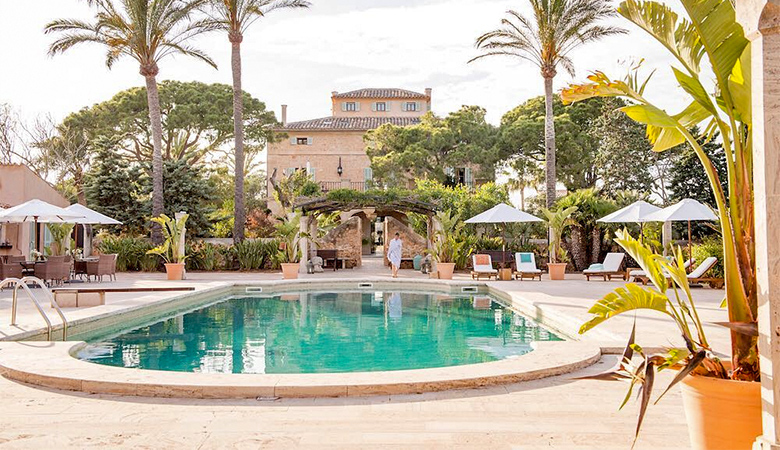 For the ultimate spa experience Font Santa Hotel and Spa located in a beautiful Natural Park is one of the best. It has the only thermal water spa on Mallorca. The hot springs emerge from the subsoil and becomes enriched with mineral elements.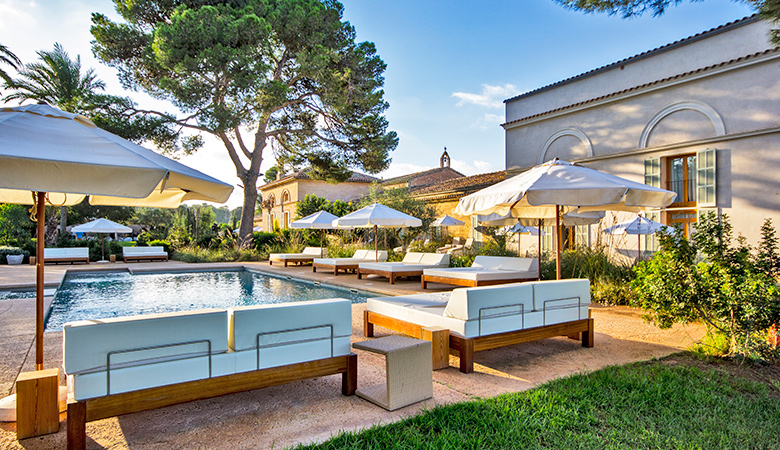 Son Brull is a luxurious all rounder with spa, free daily poolside yoga sessions, organic produce and wine direct from the hotel's estate. As Son Brull is surrounded by picturesque countryside, guests can reconnect with nature direct from the poolside, whilst playing a game of tennis or making use of the free bike hire and heading off into the surrounding natural surrounds including the Tramuntana mountains and coast.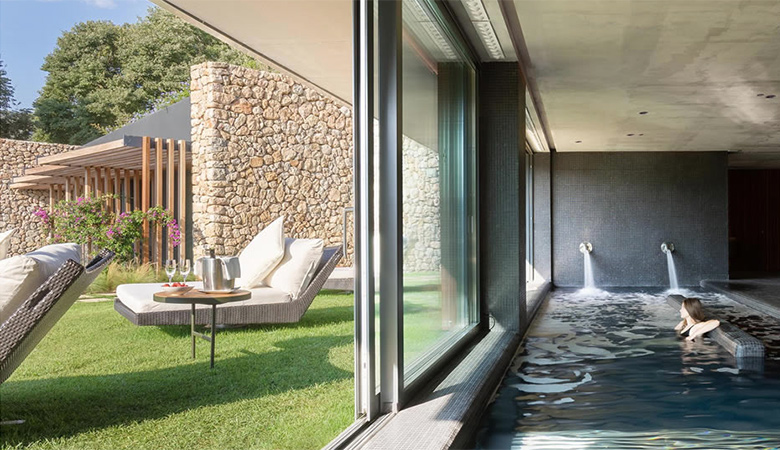 Amapola located near to some of the most beautiful nature reserve backed beaches also has tuned into the desire for wellness with yoga classes and an extensive menu of massages.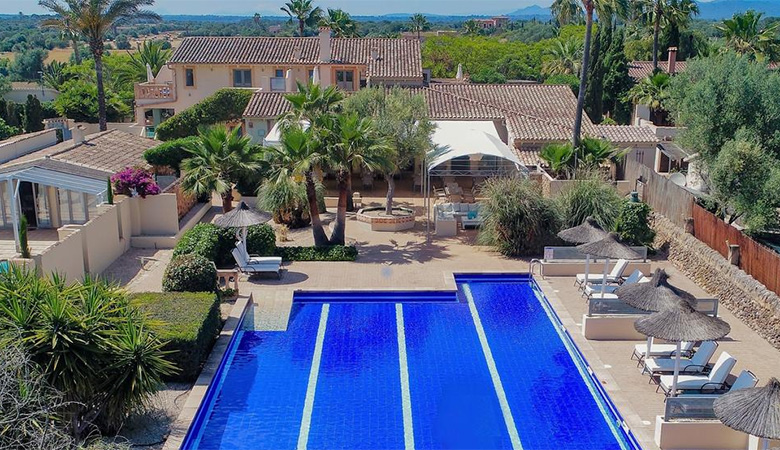 For those seeking out a simpler ethos there's Ecocirer in Soller where wellness and sustainability go hand in hand. The hotel has been created using recycled and upcycled materials wherever possible (not the mattresses though!) and offers delicious homemade vegan produce.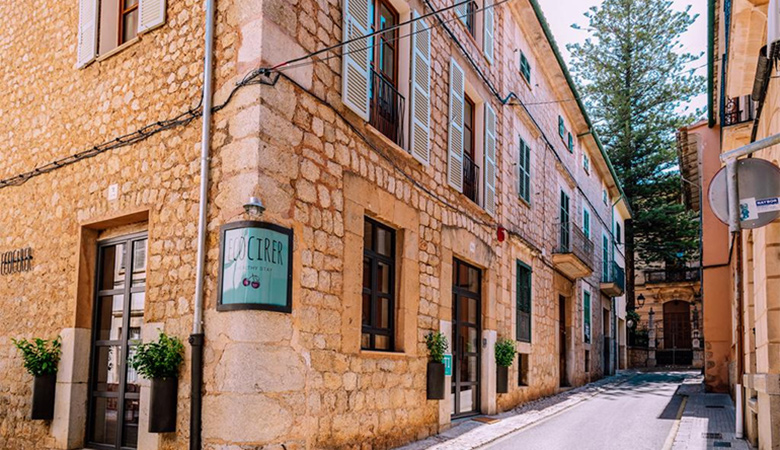 Mallorca has embraced the wellness ethos on many levels so guests of varying wants and budgets can get back in tune with themselves. As everyone has different requirements, please get in touch with our friendly team at The Other Mallorca and we will happily guide you to the place most suited to you.
ABOUT US
We've been visiting and hand-picking Mallorca's finest luxury, boutique and character places to stay for over 10 years. We're a small friendly team with a passion for the diversity and charm of Mallorca, and an emphasis on helping you find the nicest places in the best locations. Book on-line or get in touch with real people with real knowledge. Start browsing our favourite places to stay.